What are gadgets you say? Gadgets are all of the fun things you can add to the sidebar of your blog to spice it up and showcase your interests.
Some examples of gadgets you can add:
Here's how to add them: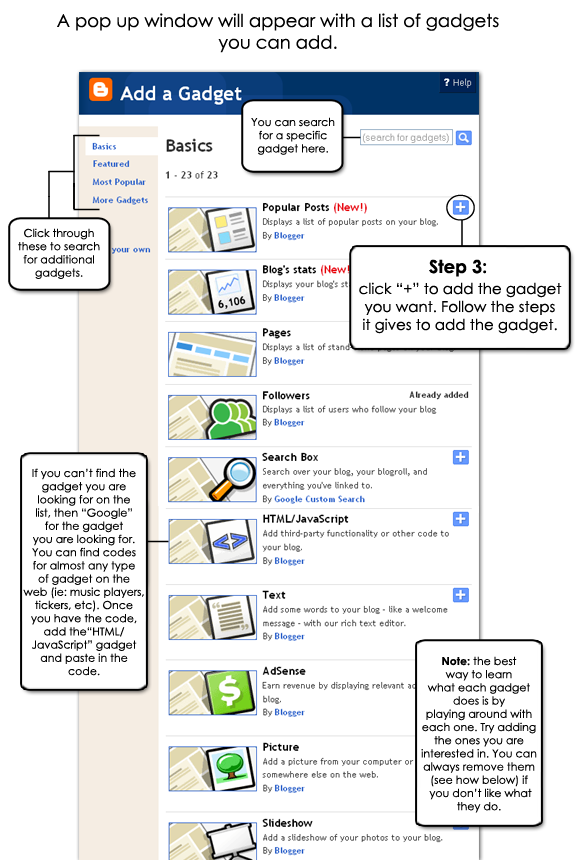 If there are any gadgets not listed on the list of blogger gadgets that you'd like to learn how to add, let us know and we'd be happy to do a future tutorial about it.