NOTE:
for use with the OLD post editor
We thought it would be fun to start offering free tutorials for some of the questions we are commonly asked. If you have a question, feel free to leave it in a comment and we'll do our best to answer it for you in one of our upcoming tutorials.
I'm going to start off our first tutorial segment by sharing one of my favorite personal tricks with you. It's probably our #1 most commonly asked question. The question is:
"How do I upload pictures to blogger in a larger size than the default blogger sizes?"
Usually we explain to customer's the whole Photobucket method (we can share this method with you in a future tutorial if you are interested), but I'm here to tell you there is an easier way!!!
With this method, your pictures are hosted right through blogger (rather than a photo hosting site like photobucket), which means your readers can still click on each of your pictures to get a better look! It also takes only half the time because you don't have to resize your images before they are uploaded or have them hosted on a secondary site.
So here's what you do: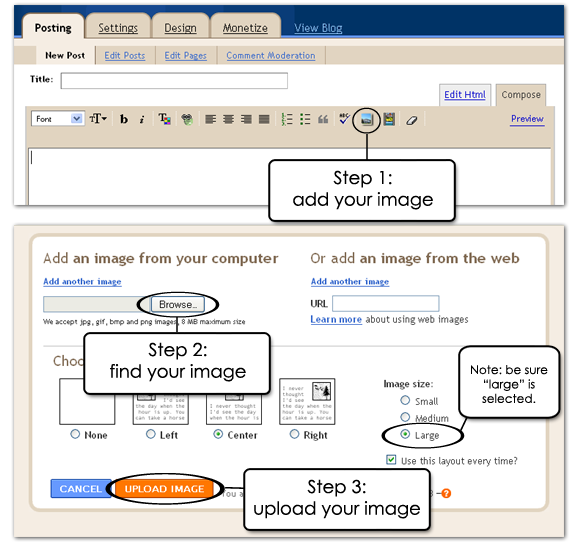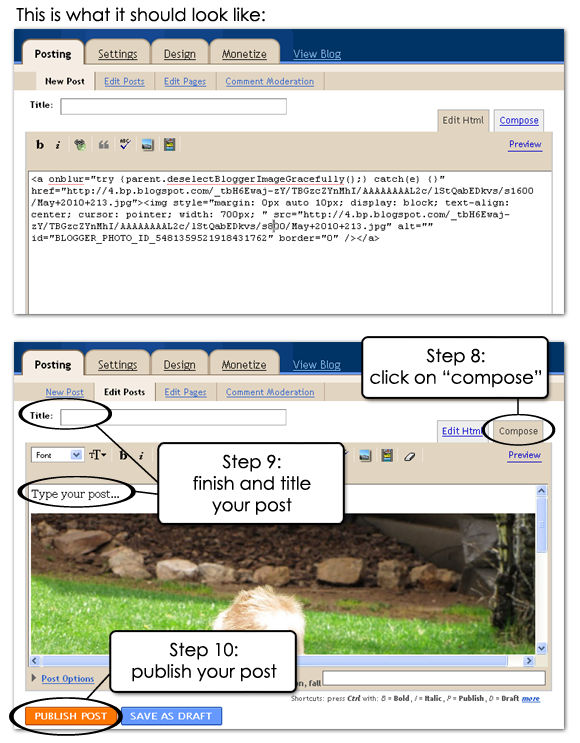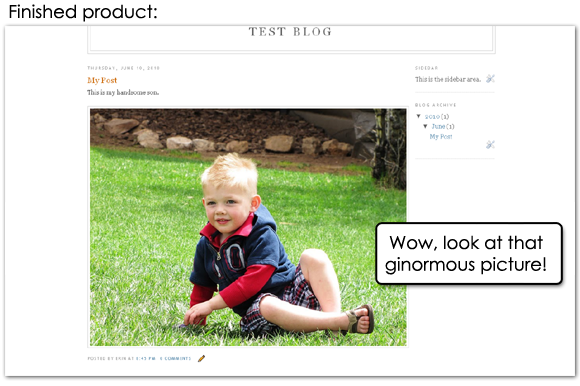 If you have any questions about this tutorial, feel free to leave them in a comment and we'll do our best to get them answered.
Also, have you noticed anything different about blogger?

Look familiar?



Blogger now offers a great new way to super customize the look and layout of your blog without having to hire people like us to help you (sad for us, but great for you!). Some of our future tutorials will show you how these new features work and how they can best be used to help you get the look you want. Of course, to get an ultra fabulous fully customized blog, you'll still want to come and see us! :)

Happy blogging!